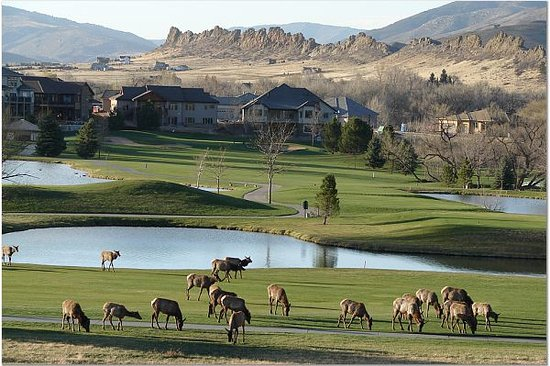 List Your Home
You make it personal. We make it easy.
7 Important Steps in Selling Your Home
Be Sure You Are Ready to Sell
You will be ready to sell when you have evaluated your motives and are confident selling is to your advantage.
Establish Your Goals and Develop a Plan
Discuss your plans and goals with us, so we may advise you on the step by step process.  We are licensed in the State of Colorado.  We meet educational requirements annually. Viki is a member of the Loveland/Berthoud Board of Realtors, and we both subscribe to a strict Code Of Ethics.  We are members of the local multilisting service (MLS).  Our pledge is to use best practices in marketing your home.  Our mission is to make the selling process enjoyable and to get the best possible price for your home in the shortest amount of time.
Determine the List Price of Your Home
We will first want to visit your home so you can show us all of its unique features.  We will then prepare a comparable market analysis (CMA) — prior to establishing a listing price.  We look for what the appraiser will look for to determine value such as comparable square footage, year built, condition of home, lot size, garage space, properties closest to your home and date of sale.  It is important to realize that a CMA is not the same as a formal appraisal but just a realtor's opinion of value.
What is your home worth?  Contact us, and we will provide a no obligation analysis.
Stage Your Home
Visual appearance , odors and noise are first impressions when a prospective buyer views your home.
At your request we will walk through your home with you and advise you on what will make it most marketable at the best price.  Some upgrades and repairs will have a positive return on your expenditures and others may not.  Often a small repair that may cost, for example, under $500 may translate to an offer that is a thousand or more dollars lower!
Promote Your Home
Our Steps to Selling Your Home
-We will place a sign on the property and list in multilist within 24 hours of a signed listing agreement.
-When possible, we will prepare a visual tour of your home for use in multilist and on our website and other national websites.
-We will prepare a brochure to be placed in a brochure box at the property
within 2 weeks
  of the signed listing agreement.
-We will hold open houses as is appropriate,
-We will cooperate with all real estate agents.
-We will send postcards into your neighborhood advising other residents of your listing.
When the property is listed in multilist, it is seen in multiple websites, which includes but is not limited to
realtor.com
and 
coloproperty.com
.
You will have many questions and may feel overwhelmed.  We are here to answer those questions and alleviate your concerns.
Accept an Offer
Once you receive an offer or offers on your home, we will review the offer(s), all terms and conditions, with you. If the offer is unacceptable, you have a right to counter the offer with terms and conditions that meet your requirements. Buyers can then counter your offer, decline your offer or accept the counter. Once the original contract is executed or in the event a counter proposal is fully executed by both buyer(s) and seller(s), you are officially under contract and we start working towards meeting deadlines and dates in the contract. We follow those dates very closely to ensure they are met on time or extended when necessary.
Close
Generally, the seller selects the title company used.  The necessary documents are prepared by the title company, which will transfer title and disclose all settlement credits and debits. We will be with you at closing and review these statements for accuracy.
Time of possession is established on the accepted offer. In Colorado, it is customary for buyers to take possession at closing or sometimes, if mutually agreed upon, 2-3 days after closing and involves a daily rental fee payable at closing by the seller to the buyer.
What Is Your Home Worth?
We'll tell you by performing a no-hassle, no obligation analysis. Call us at the number below.
Feeling Overwhelmed?
The selling process can feel overwhelming. We're here to make it an enjoyable experience for you, answer your questions and alleviate your concerns. Call us, and we'll be happy to answer any questions you might have.
Interested in Learning More About Us?
Visit our About Us page to learn more about who we are and what we can do for you.
Let Us Help You Sell Your Home